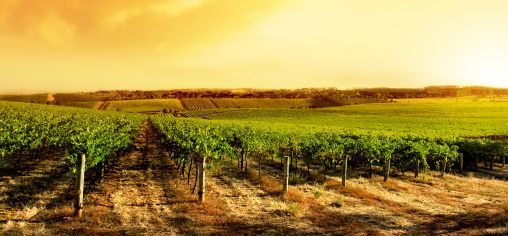 Located in Paso Robles,
Frisco Cellars
is a family winery dedicated to producing exceptional wines with wonderfully expressive character. We specialize in very small-lots, which enables us to handcraft each wine. Cabernet Sauvignon is our flagship wine. We invite you to enjoy our delicately balanced, finely-crafted wines.
The Winemaker
Patrick Frisco
Patrick Frisco is a native to the Central Coast and has been making wine for over a decade. While having grown up in California's premier wine region, it was while in Europe, and in particular, it was during his 1999 visit to his family in Sicily and to their vineyard, that really sparked his interest in making wine. "It struck me in a remarkable way" Patrick said. "That wine was an expression of my family. It told a story. I saw generations pour forth from that wine, and I too, was part of that."
In 2000, after having lived in Italy and in Bosnia & Herzegovina, he set off to make his own wine. "I laugh, thinking about my 2000 vintage" he remarked, "I had only a small understanding about wine then, but I was determined and excited to get started. So, I began with some grapes I found in the refrigerator, crushed them with a potato masher, and left them in a cooking pot on the counter for some days to ferment." Since then, Patrick has gone on to craft award-winning wines. He has also worked, interned, and assisted at wineries in Paso Robles and has worked alongside several exceptional winemakers of the region.
Patrick teaches in the Communication Studies Department at Cal Poly, San Luis Obispo. He is also a graduate of Cal Poly, SLO, having earned his undergratuate degree at the university.